Shinomine Rokumaru Junmai Ginjo Usunigori Nama Genshu | Saké Review
It was fun tasting the slightly dissimilar sake of the same type but different ingredient rice.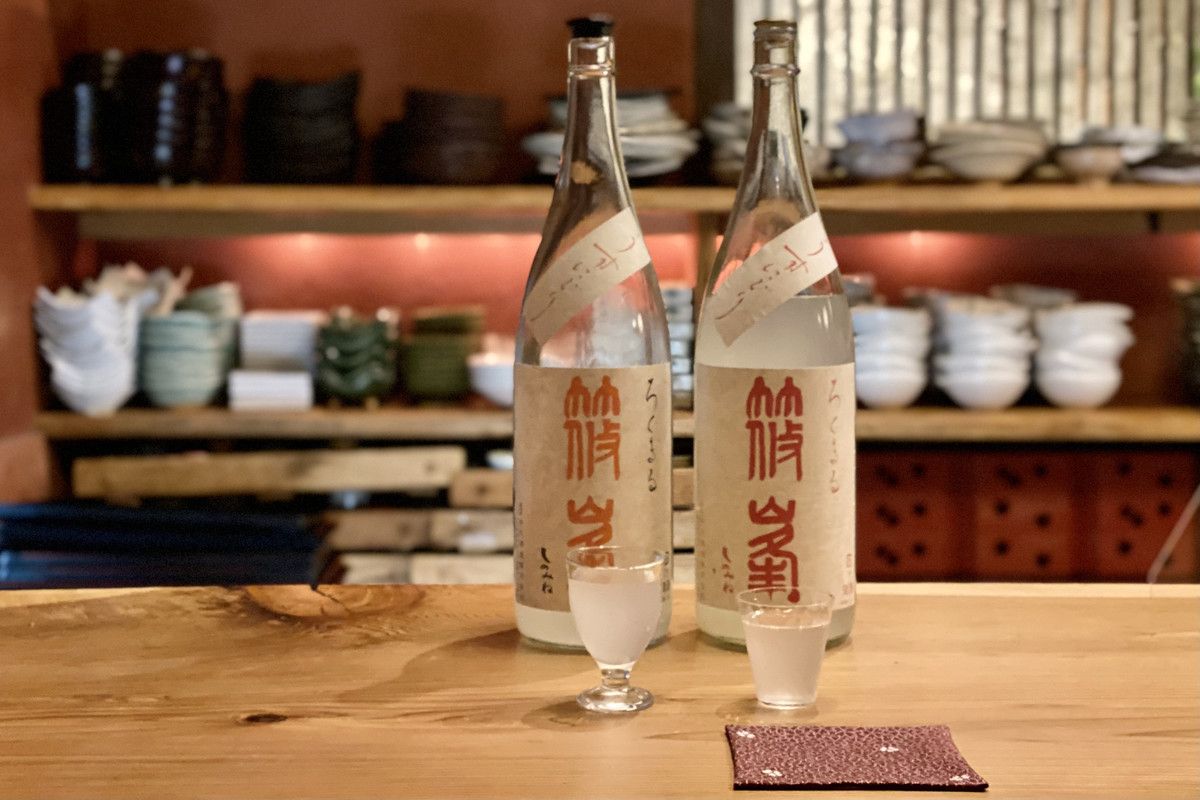 Chef's Hospitality
My encounter with muroka nama genshu (unfiltered, unpasteurized, and undiluted sake) was here in this sake restaurant Chisō Inaseya, and I have been captivated by its fresh, round, and powerful flavors.
As usual, I left it up to the chef: omakase sake. He served one pair of usu-nigori, or slightly cloudy sake, from the same brewery but with different rice. That's exactly what I expected!
Both are fruity in aroma and juicy in taste, but they are brewed with two different rice varieties from two different places. The first one with Hattan from Hiroshima has a soft and refreshing sweet-and-sour flavor complex reminiscent of lychee. It finishes crisp and lingers with mangosteen notes. Oyama Nishiki (Toyama) sake has even sweeter fruity flavors of greenish melon with subtle milkiness of rice. The flavor is powerful with umami. It finishes suddenly with a bitterness, which is pleasant.
It is the chef's hospitality to serve slightly different sakes at one time because I like the way. I taste and enjoy the difference, and it is a joy to find something in common. I recommend, with such changes, don't read the back label. It impedes your natural way of tasting.
Food Pairings
Hattan pairs well with satsuma-age, deep-fried kamaboko (fish-paste loaf) or squid tempura, and Oyama Nishiki with prosciutto.
Tasted at Chisō Inaseya in February 2022.
On the Label
Shinomine Rokumaru Hattan
Brewer: Chiyo Shuzō at Gose, Nara
Type: junmai ginjo
Rice: Hattan No.35 (60% polishing ratio)
Shinomine Rokumaru Oyama Nishiki
Brewer: Chiyo Shuzō at Gose, Nara
Type: junmai ginjo
Rice: Oyama Nishiki (60% polishing ratio)